Paper CMS 1500 Claim Form Printing
NowMD prints both the new and old CMS 1500 claim forms:
New 1500 Claim Form (02-12)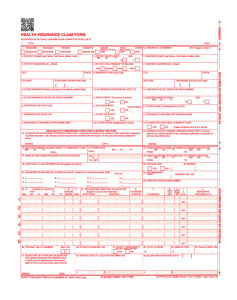 NowMD supports the new CMS 1500 Claim Form (02-12) required for paper insurance claims beginning April 1, 2014. More information about this claim form is available on the NUCC (National Uniform Claim Committee) web site at www.nucc.org.
Old CMS 1500 Claim Form (08-05)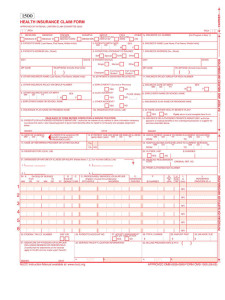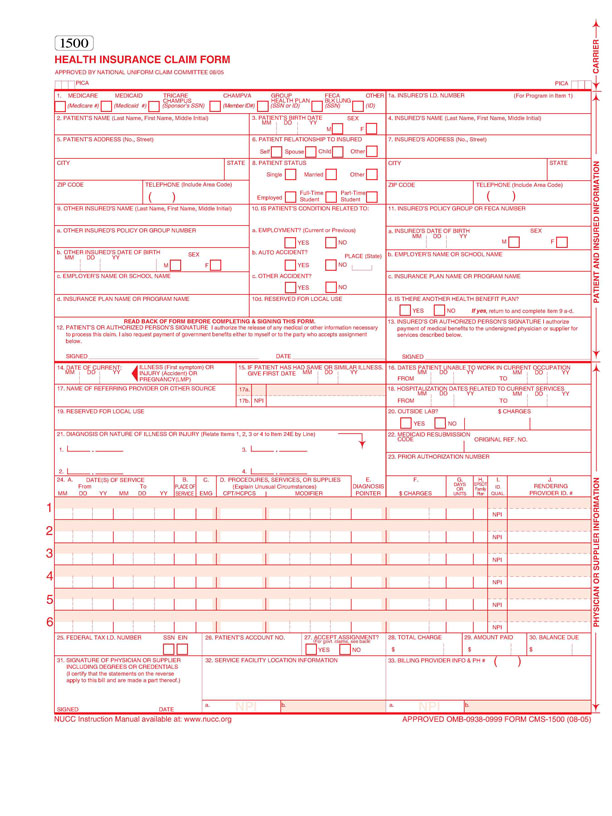 NowMD includes the capability to print the previous version of the CMS 1500 claim form for payers that may require it.