NowMD for Chiropractic Insurance Billing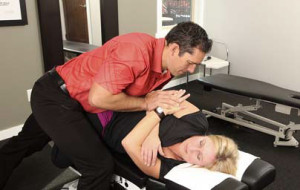 NowMD's features let your staff speed through billing tasks, help you get paid faster, and help you meet rapidly changing insurance billing requirements affordably.
Comprehensive Insurance Billing
Chiropractic office staff can be responsible for welcoming patients to the office, preparing patients for treatment and even assisting in treatment. NowMD helps get insurance billing done quickly and effectively so assistants have more time to spend working with patients.
NowMD speeds insurance billing with these features:
Procedure code macros enter multiple service lines with the selection of just one macro code
Diagnoses are stored in the patient record and are used automatically with future billing
Multiple dates of service can be billed on one claim
Faster Payments
NowMD helps a provider get the money they've earned more quickly!
Shorten the time it takes to get paid with these NowMD features:
Send claims electronically using several options for no mailing delays
Electronic claims are checked for valid data automatically to get the right information to carriers right away
Attorney Statements give updates on accident claims to patient representatives
Meets Evolving Billing Requirements
NowMD has the features you need to stay up-to-date with new insurance billing requirements:
Supports ICD-10 diagnosis codes so you'll be ready by the deadline
Prints the new 1500 health insurance claim form to meet the early 2014 requirement
More Convenient Features
Automatically suppress insurance billing for services and products not covered by insurance
Handles patient prepayments – Post a payment to a patient's account and allocate the payment to services as they are rendered. See at a glance the remaining balance of the prepayment.
It's Easy to Upgrade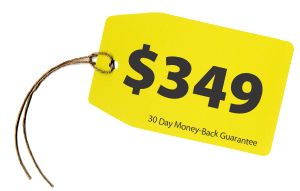 It probably costs less to buy a new NowMD license than you'll spend for an upgrade for your current software. NowMD has the features you need for a fraction of the price of other healthcare billing systems.
You May Be Able to Import Your Existing Software's Data
If you're one of the thousands of Chiropractors using Medisoft to manage your practice, your billing data can probably be imported in minutes for use in NowMD.
[video_right][video_frame]
[iframe url="http://player.vimeo.com/video/93174678″ width="572″ height="312″]
[/video_frame]
[video_text]
[h4]NowMD Demo Video[/h4]
Invest 10 short minutes to see how NowMD works! This video shows how to navigate the software, highlights the features of the Patient Overview, demonstrates the billing and follow-up functions of the Billing Center and more.
[/video_text][/video_right]
[testimonial_wrap][testimonial]I love NowMD's layout! We have everything we need on one screen in the Overview. It's unbelievably easy to find a patient – the search routine is so cool! We just type a few letters of first name and a few of last and there it is. We use auto posting for payments and that saves a ton of time.  The more we use NowMD the more comfortable we are with it. NowMD was a very good choice for my practice.[client_name]Kelly Thompson, D.C.[/client_name][/testimonial] [/testimonial_wrap]
Medisoft is a Trademark of McKesson Corporation.