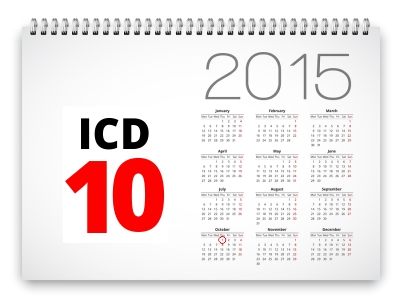 The medical billing transition from ICD-9 codes to ICD-10 diagnosis codes is just weeks away. Here's how this will affect NowMD:
Transition Date: October 1, 2015
Services rendered prior to October 1 must be billed using ICD-9 diagnosis codes. With very few exceptions services rendered on or after October 1 must be billed using ICD-10 diagnosis codes. If you enter multiple dates of service in one NowMD encounter you must not mix services that occurred before October 1 with those that occurred on or after October 1.
ICD-10 Diagnosis Code Selection
ICD-10 is far more than different codes for the same old diagnosis. ICD-9-CM includes about 17,000 codes. Compare that to the more than 140,000 codes in ICD-10 and you can see that you will need far more than just a crosswalk from your old ICD-9 codes to ICD-10. It's easy to find an ICD-10 code selection book or lookup tool with a quick web search.
Here's a free ICD-10 code lookup tool on the CMS web site:
https://www.cms.gov/medicare-coverage-database/staticpages/icd-10-code-lookup.aspx
Switching to ICD-10 in NowMD
Add the ICD-10 codes you use to your diagnosis list in Settings and More > Diagnosis Codes.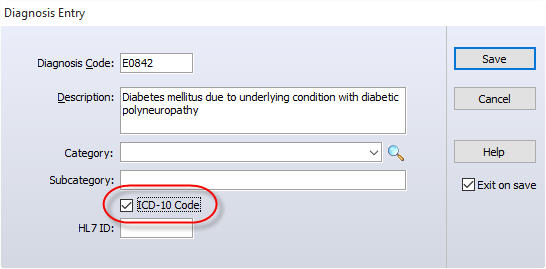 Be sure to check the ICD-10 Code box for your new diagnosis codes.
To complete the changeover turn of searching for your ICD-9 codes.

Checking this box in Settings and More > Use ICD-10 Codes Only will prevent ICD-9 codes from showing in a diagnosis code search and NowMD will not allow ICD-9 codes to be entered in an encounter.
https://www.nowmd.com/wp-content/uploads/ICD-10.jpg
307
400
NowMD
https://www.nowmd.com/wp-content/uploads/nowmdlogohome.png
NowMD
2015-09-11 12:57:29
2016-02-25 15:07:00
Insurance Billing with ICD-10 Codes