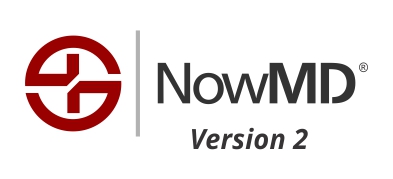 New features and maintenance corrections are available now in this free upgrade for current users of NowMD. Following are the major feature additions in the version 2 upgrade:
ID Card Scanning
Use a computer-connected scanner to scan images of patient insurance cards or other identification directly into their patient record. Scanned images can be retained in the patient record for as long as they are needed.
BillFlash Electronic Statements Integration
Use the BillFlash service (http://www.billflash.com) to print and mail patient statements. BillFlash statements offer a professional appearance and dramatically simplify sending patient statements.
Updated Credit Card Processing
Credit card processing in NowMD has been updated to help providers maintain compliance with credit card data security rules. With this addition to NowMD credit card charges can be processed from any NowMD computer in the office. New features include the ability to accept Apple Pay and support for future implementation of chip-embedded credit cards.
Auto Patient Portion Application
Guarantor payments can be applied automatically to the oldest encounter with a guarantor-responsible balance.
More!
Other new features include the ability to handle insurance reversals automatically in electronic remittance processing, the addition of a Patient Face Sheet report printed from the Patient Overview, and the addition of a reference for the new 02-12 insurance claim form that explains in detail where the information comes from in NowMD to complete the form and the conditions that will alter the information printed on the form.
For current NowMD users the update is available by clicking Check for Updates in the Home Center in NowMD.
https://www.nowmd.com/wp-content/uploads/nowmdversion2.jpg
179
393
NowMD
https://www.nowmd.com/wp-content/uploads/nowmdlogohome.png
NowMD
2015-04-24 13:40:10
2016-02-25 15:07:44
NowMD Version 2 is Released!